PAIN POINT: TRADITIONAL ASSETS
1. High volatility of digital assets

Merchant adoption in cryptocurrency payments has been slow and due to technical issues, many merchants have dropped their support for Bitcoin and others. One reason merchants are unwilling to adopt cryptocurrency payments is the volatile price.

2. Poor divisibility of traditional assets

Assets like precious metal, and fine art have been difficult to subdivide or physically transfer. Investors have manually traded these big ticket assets on paper, often through layers of intermediaries, which is slow, complicated and expensive.

3. Costly to send money

There can be up to seven paid intermediaries in a traditional credit card transaction between a customer and a merchant and the total fees may add up to 8% per transaction if the transaction incur additional exchange fees.
Stable Coin refers to a new class of cryptocurrencies which offer price stability and/or are backed by reserve asset(s). Stable Coins are widely used within the tokenized economy, offering users a frictionless experience that makes exchanging value as simple as sending a text message.
OUR SUCCESS STORIESA REPUTABLE GOVERNMENT ORGANIZATION
Coalculus partnered with a reputable organization to create a new regional digital currency (ASEAN) backed by a basket of fiat currencies as reserves. The compatible digital wallet will spot an easy to use transfer and payment facility. The first use case for ASEAN stable Coin is led by the ASEAN Youth Committee as a medium of exchange to pay for education services and progressively adopted as a popular store of value within the ASEAN economic region.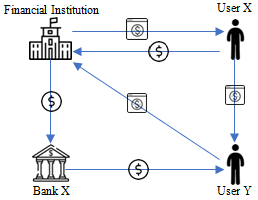 NEED A DEMO FOR YOUR ORGANIZATION?